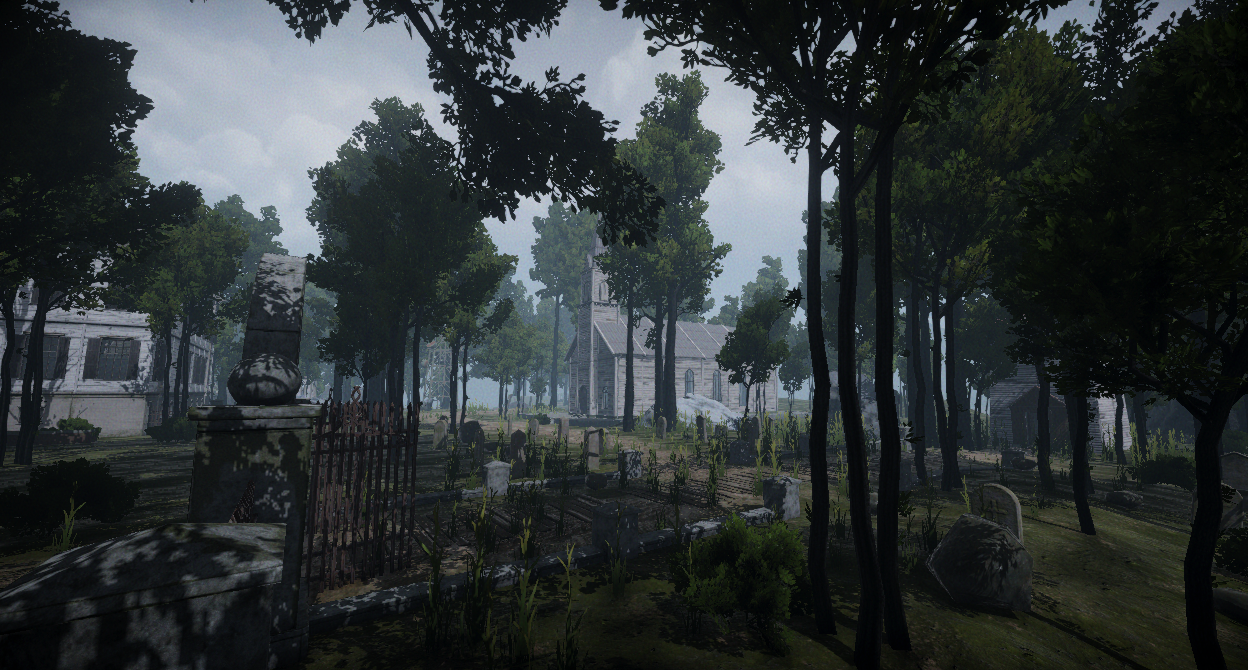 Empty Vessel
A downloadable game for Windows, macOS, Linux, and Android
The world has been overrun by zombies. For an unknown reason, you come back to life without being infected. As you search for answers, you are faced with danger at every corner.
Look for notes left behind by previous survivors and scavenge for supplies as you traverse a mysterious abandoned city.
Controls
LEAN/TILT - Q, E
SHOOT/AIM - Left/Right Click
MOVE - W,A,S,D
SPRINT - Shift
CROUCH - Left Ctrl
JUMP - Spacebar
RELOAD - R
Download
Click download now to get access to the following files:
Comments
Log in with itch.io to leave a comment.
I am unnable to start the game. Not sure why just gives an error.
cant start it. Its just a folder for me, not a game. So I cant play it sadly:/
I played the game and while graphically, the game looks nice, mechanically it could use more time in the oven. Zaddo mentioned most of what I would want to say for the bad, but I'd like to put in a few more.
If you do enable headshots for 1 hit kills, drop the amount of ammo you give the player. I feel more like Rambo with infinite ammo whenever I grab an ammo pack.
There was a bug I found when I go down a hole in the house, it somehow invereted my (w) and (s) keys and it really messed with me.
Damage registration isn't instantaneous on enemy damage to me. if you have a trigger for that in the code, I would set it to activate as soon as the attack is halfway through its attack animation.
Overall, you have a interesting game. It just needs more time in the oven.
Here's my channel for other games I have played. http://www.youtube.com/c/Levont
I was definitely planning on updating it more, i just wanted to test to see how the game would be perceived. Thanks for the feed back. :)
The Good:
I love the look of this game.
This is a world I want to explore.
I would definitely buy this game if it more complete
I like that there are not swarms of zombies
The Bad:
Sites don't line up with scope and cross hair.
No doors to open when entering buildings. Ladders are not climbable.
Cannot headshot zombies for a one shot kill. You need to hit them several times regardless. Maybe make it so that only a headshot kills them.
Need to see bullet hits. Show splats on walls and zombie stumbles when you hit it. No feedback if very disconcerting.
You need to jump to navigate terrain when you should just be able to walk.
When you walk, it feels like you are floating. I am not a big fan of head bobbing, but at lease make the hands and gun move a bit when walking
This is obviously very early in your development process. It is really just a prototype. I don't get the letter objectives. I would prefer to have a real objective that allows me to progress the game, rather than a fabricated reason for being here. Perhaps, you need to collect parts to fix a motor on a boat, that then takes you to the next island, IDK.
I want to play this again, once you have progressed with the development a bit more. Keep up the great work!!